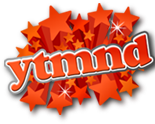 YTMND
is an entertainment website founded by Max Goldberg in 2001. It consists of a collection of smaller sites made by users, containing humorous images and videos. Content on YTMND is often stolen by websites such as
EBaum's World
, which has led to some conflict between members of the two sites.
The website was inspired by another website, based on a line in a Sean Connery movie called Finding Forrester: "You're The Man Now, Dog!" Yourethemannowdog.com had a tiled image of Connery and those words. YTMND was originally a collection of parodies of that site, but now contains a huge collection of comic pages and sites most with some connection to this style and image.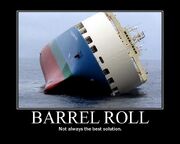 A number of memes used on the internet and on Newgrounds in particular originated from YTMND.
Darth Vader's NOOOOOOO
Do a Barrel Roll
Giant Enemy Crab
Khan
N64 Kid
O RLY?
Sonic Says
What is Love?
External Links
Edit
Ad blocker interference detected!
Wikia is a free-to-use site that makes money from advertising. We have a modified experience for viewers using ad blockers

Wikia is not accessible if you've made further modifications. Remove the custom ad blocker rule(s) and the page will load as expected.