"The Torture Game 2"
Author:
Cmann
Audio used:
N/A
Origin:
05/11/2008
Size:
668.3 KB
Score(As of November 2011):
4.31/5.00
Genre:
Pet/Buddy
Awards:
None
Author's comments:
A follow up to the first one allowing a bit more freedom.

Read the instructions inside. It would probably be best to have the latest flash player installed.

A small update: Changing the ropes length can now also be done using the up and down arrows. Detached limbs shouldn't take damage any more. And there is twice as much health.

New: Added a shotgun and AK47. Also you can now upload a picture to use in place of the default face.

Fixed the shotgun problem.

Note
This information only refers to the official release on the Flash Portal.

ADONIS378 ADONIS378 ADONIS378
ADONIS378 ADONIS378 ADONIS378
ADONIS378 ADONIS378 ADONIS378
BEST GAMER IN THE WORLD
REVIEW: "This game is great but not as good as PlayStation and Xbox RPGs and FPSs a game based solely on violence could have been made better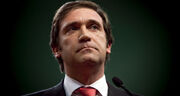 Ad blocker interference detected!
Wikia is a free-to-use site that makes money from advertising. We have a modified experience for viewers using ad blockers

Wikia is not accessible if you've made further modifications. Remove the custom ad blocker rule(s) and the page will load as expected.