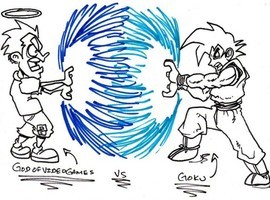 GodOfVideoGames is a former icon mod that signed up on Febuary 28, 2010.
About GodOfVideoGames
Edit
GodOfVideoGames claims to have been around since 2005, but made his account after learning how to use Actionscript 2. His earliest submissions included various Clock Crew animations and a Captain Falcon Soundboard. All of his Clock Crew animations have since been removed, but his Captain Falcon Soundboard can still be found on Relmofdarkness.
Ad blocker interference detected!
Wikia is a free-to-use site that makes money from advertising. We have a modified experience for viewers using ad blockers

Wikia is not accessible if you've made further modifications. Remove the custom ad blocker rule(s) and the page will load as expected.