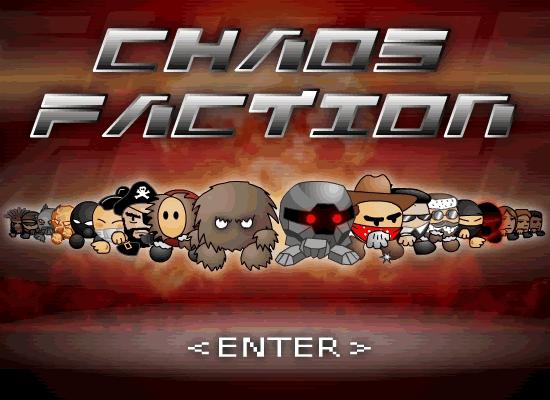 Chaos Faction is a cartoon action fighting game created by George Eade. In Chaos Faction 2, there are more characters such Newgrounds characters like Dad 'n Me, Madness, Alien Hominid and Weebl. By getting characters, you have to unlock medals.
You can also unlock weapons, modes and levels.
You can also play Chaos Faction at Funny Games
To view your medals, click the TV in the right.
Dissolute Productions
Ad blocker interference detected!
Wikia is a free-to-use site that makes money from advertising. We have a modified experience for viewers using ad blockers

Wikia is not accessible if you've made further modifications. Remove the custom ad blocker rule(s) and the page will load as expected.